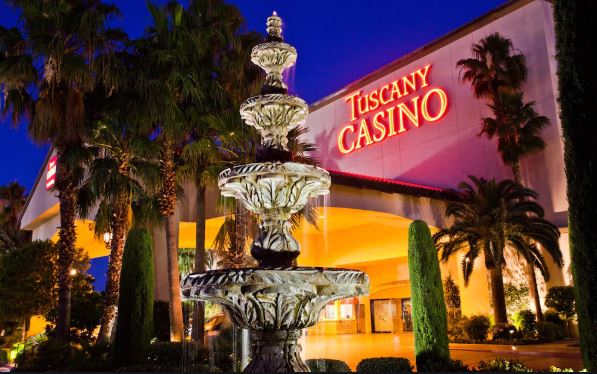 Tuscany Suites & Casino features the best in spacious hotel accommodations, award-winning dining, exciting casino gaming, and a variety of live entertainment.  Experience the excitement of all Las Vegas has to offer in a prime location, just two blocks away from the famous Las Vegas Strip and minutes away from the Las Vegas Convention Center and McCarran International Airport.
VENUE INFORMATION
Tuscany Suites and Casino
255 East Flamingo Rd.
Las Vegas, NV 89169
Phone: (702) 893-8933
SHOW DATES
HOTEL RESERVATION SCAM
Please be advised there are companies (Convention Housing Services, Global Housing, Global Travel, etc…) who have been contacting our exhibitors to "assist" with hotel reservations.
They sometimes disguise themselves as the ANME Trade Show or claim to represent the Rio or Tuscany Hotels in Las Vegas. They may claim they can get better rates, that rooms are limited, or use other sales pitch methods.
If you receive a call from this or any company claiming to represent the ANME Trade Show, be aware that this may be a scam and DO NOT MAKE THE RESERVATION. They are NOT affiliated with the ANME Trade Show in any way.